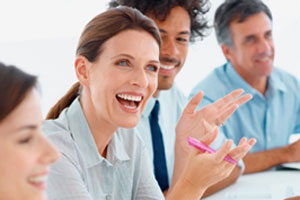 Industry Leaders Worldwide
When it comes to Project Management, Leadership Development, Team Building, and IT Infrastructure Library® (ITIL®) training —we're not your old school "drill and kill" training organization. Our courses don't just present the material, they bring your learning experience to life with a new level of energy, passion, and excitement from our dedicated instructors.
Since 2001, Seven Wonders Learning has been delivering best-in-class training and consulting in project management, IT Infrastructure Library (ITIL®), and team development. Through our network of partner service providers, Seven Wonders Learning has global expertise available to serve public and private sector organizations worldwide. Our client list spans a multitude of industries, including gaming and hospitality, banking and finance, state and local government, manufacturing, software development, and public education.
"We're different from other training providers in that we bring passion and personality to each and every training event. In addition to being experts in their fields, our instructors are dynamic, engaging, and entertaining. Our goal is to educate your team and energize your organization. We turn best practices into your practices!" – William Cook, CEO and Founder
We aren't here to simply throw information at you; we guide you and support you. We provide what you need to advance in your career. Our instructors are so devoted, that they even offer free coaching before important exams… so even outside the classroom we've got you covered!
Our Team
Our Clients