Course ID

PMP5DW21

Cost

$2,995

35 Contact Hours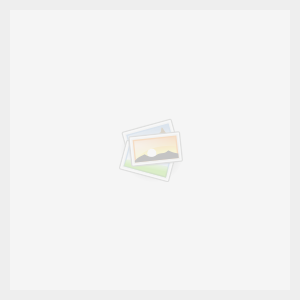 2021 PMP® Exam Prep Boot Camp | 5 Days
Or call 800.573.2460 for
enrollment information.



Join us for our 5 day Boot Camp, which will prepare you to tackle the 2021 version of the PMP® certification exam. Be ready to face the toughest questions on your exam after completing this highly interactive workshop.
This engaging 5 day workshop prepares students to take the new 2021 PMP® 6th Edition certification examination. Through the use of a real-life case study, students learn how to apply the project management processes and knowledge areas to project management activities. This interactive learning experience helps students answer the many scenario-based questions found on the PMP® examination.
COURSE OBJECTIVES
• Understand the Project Life Cycle
• Evaluate the project charter
• Manage Stakeholder Engagement
• Develop a team charter
• Develop a communications plan
• Validate project requirements
• Prepare and use a WBS
• Identify and manage risk
• Establish a project estimate & schedule
• Manage change
• Execute project closeout activities
• Understand Agile and Hybrid project lifecycles

PRE-CLASS ACTIVITIES
• Zoom download assistance
• Zoom practice session
• Additional digital student handouts
DAY 1 – 9:00 a.m. to 5:00 p.m. PT
• Overview/Exam Information
• PMBOK Chapter 1 – Introduction to Project Management
• PMBOK Chapter 2 – Business Environment
• PMBOK Chapter 3 – Roles and Responsibilities
• PMBOK Chapter 4 – Integration Management
DAY 2 – 9:00 a.m. to 5:00 p.m. PT
• PMBOK Chapter 13 – Stakeholder Management
• PMBOK Chapter 10 – Communication Management
• PMBOK Chapter 5 – Scope Management
DAY 3 – 9:00 a.m. to 5:00 p.m. PT
• PMBOK Chapter 9 – Resource Management
• PMBOK Chapter 12 – Procurement Management
• PMBOK Chapter 11 – Risk Management
DAY 4 – 9:00 a.m. to 5:00 p.m. PT
• PMBOK Chapter 6 – Schedule Management
• PMBOK Chapter 7 – Cost Management
DAY 5 – 9:00 a.m. to 5:00 p.m. PT
• PMBOK Chapter 8 – Quality Management
• Agile Practice Guide – Agile and Hybrid
POST CLASS ACTIVITIES
• Application assistance
MATERIALS INCLUDED
• Student Guide with over 300 practice questions
• Knowledge area flash cards
• Project management processes chart
• Certificate of participation (35 contact hours)
• PMBOK Guide v6
• Agile Practice Guide