Course ID

LSSYB2

Cost

$1,795

PMI® Global Registered Education Provider (R.E.P.) 21 Professional Development Units (PDU)

Students should have a basic understanding of Quality concepts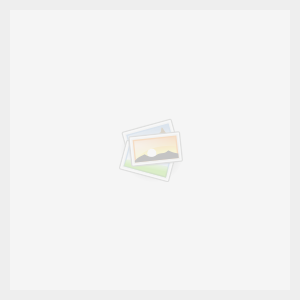 Lean + Six Sigma Yellow Belt Training | 3 Days
Duration: 3 Days
This course will guide you through all you need to know about Lean Six Sigma, preparing you for real-world challenges! Earn your Yellow Belt certification after working with our skilled instructors!
COURSE DESCRIPTION
This complete Lean Six Sigma course prepares participants to perform the role of a LSS Yellow Belt. Through this complete course you will learn the fundamental elements of the yellow belt certification. You will understand and apply the concepts and techniques required for successful process improvement as well as their impact on any organization: Higher quality, lower costs and improved customer satisfaction. All of our Lean Six Sigma courses are IASSC accredited.
COURSE OBJECTIVES
At the end of this course, you will be able to understand the various elements involved in becoming a Lean Six Sigma Yellow Belt, In addition you will learn how to:
• Document, Measure and Improve key processes using the DMAIC (Define, Measure, Analyze & Improve) methodology
• Select projects that match key strategic objectives
• Understand the essentials of Quality based on Lean Six Sigma
• Use the appropriate measurement and calculation techniques used within Lean Six Sigma
• Implement a structure that supports Lean Six Sigma
• Use effective controls
CERTIFICATION TRACK
The Lean Six Sigma Yellow Belt Training courses have a comprehensive curriculum covering everything within the Lean Six Sigma D-M-A-I-C body of knowledge required to successfully prepare students to achieve Yellow Belt certifications and performance standards.
LEAN SIX SIGMA YELLOW BELT CONCEPTS COVERED
Define Phase:
• Understanding Six Sigma
• Six Sigma Fundamentals
• Selecting Projects
• Elements of Waste
• Wrap Up and Action Items
Measure Phase:
• Welcome to Measure
• Process Discovery
• Six Sigma Statistics
• Measurement System Analysis
• Process Capability
• Wrap Up and Action Items
Control Phase:
• Welcome to Control
• Lean Controls
• Defect Controls
• Statistical Process Control (SPC)
• Six Sigma Control Plans
• Wrap Up and Action Items
WHO SHOULD ATTEND
People interested in learning the fundamental principles, concepts and terminology of Lean Six Sigma. Executives, Managers, Support employees, Account Managers, Sales Representatives and Operational Managers who are involved in or work with Lean Six Sigma). Employees who going to participate on a Lean Six Sigma team.