Course ID

I3MATL5D

Cost

$3,495

PMI® Global Registered Education Provider (R.E.P.), 28 Professional Development Units (PDU)

See Course Description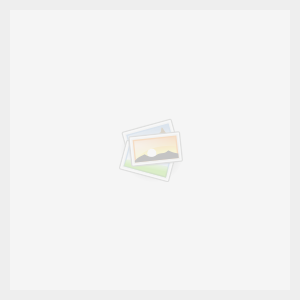 ITIL® Managing Across the Lifecycle | 5 Days
Duration: 5 Days
Heighten your understanding of ITIL® 2011 edition of Managing Across the Lifecycle with this fun and engaging class! Our class will make sure you're not only ready to pass your exam, but that you also possess the skills to implement what you've learned into your workplace!
ITIL® 2011 edition is comprised of five core publications: Service Strategy, Service Design, Service Transition, Service Operations and Continual Service Improvement, promoting alignment with the business as well as improving operational efficiency. The official ITIL® qualification scheme describes two streams, the Service Lifecycle Stream and the Service Capability stream. The Service Lifecycle stream focuses on ITIL® practices within the Service Lifecycle context. The prime focus is the Lifecycle itself as well as the use of process and practice elements used within it.
The Service Capability stream is for those who wish to obtain an in depth understanding of ITIL® processes and roles. Attention to the Service Lifecycle is illustrated as part of the curriculum but the primary focus is the on the process activities, execution and use throughout the Service Lifecycle.
The ITIL® MALC (Managing Across the Lifecycle) course offers candidates the ability to achieve the ITIL Expert certification upon passing the ITIL® Managing Across the Lifecycle exam. The course prepares candidates to take the ITIL® Managing Across the Lifecycle Intermediate exam as well as proving valuable knowledge that can be implemented in the workplace. This certification completes the ITIL® Intermediate Lifecycle and Capability streams by focusing on the knowledge required to implement and manage the necessary skills associated with the use of the Service Lifecycle.
COURSE OBJECTIVES
At the end of this course, you will learn:
● Managing the planning and Implementation of IT Service Management
● Lifecycle positioning and transition
● How to achieve business value with people, process and function
● Challenges, Critical Success Factors and risks to service management
● Risk Management
● Lifecycle project assessment
● Management of strategic change
● Understanding complementary industry guidance
WHO SHOULD ATTEND
CIOs, CTOs, managers, supervisory staff, team leaders, designers, architects, planners, IT consultants, IT audit managers and IT security managers who and others who require a deeper knowledge of, or who are involved in managing Services across the different lifecycle phases.
PREREQUISITES
An ITIL® Foundation certificate and a minimum of 15 credits earned through the formal Service Lifecycle stream or Service Capability stream qualifications.