Course ID

I3SO4D

Cost

$2,895

PMI® Global Registered Education Provider (R.E.P.) 28 Professional Development Units (PDU) 3 credits in the ITIL® qualification scheme

See Course Description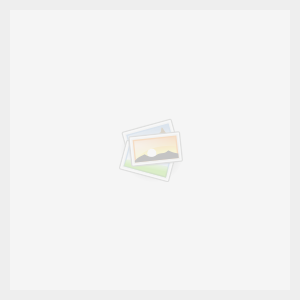 ITIL® Intermediate: Service Operation | 4 Days
Duration: 4 Days
ITIL® 2011 edition of Service Operation might not sound easy to learn, but in our classroom, you'll become a master of the material! Our unique course will prepare students to understand the basic concepts of Service Operation, and leave you feeling confident and ready for the exam!
The Service Capability stream is for those who wish to obtain an in depth understanding of ITIL processes and roles. Attention to the Service Lifecycle is illustrated as part of the curriculum but the primary focus is the on the process activities, execution and use throughout the Service Lifecycle. The ITIL® SO (Service Operation) course is part of the ITIL® Intermediate Lifecycle certification stream. The course prepares candidates to take the ITIL® Service Operation Intermediate exam as well as proving valuable knowledge that can be implemented in the workplace.
COURSE AND LEARNING OBJECTIVES
At the end of this course, you will learn:
• The term "Service Operation", and how it fits in the overall core ITIL Lifecycle
• The operational activities of processes covered in other Lifecycle phases
• Service Operation Processes
• Organizational issues including: Functions, Groups, Teams, Department and Divisions
• Service Operation Activities
• Service Operation Technology Considerations and Requirements
• Planning and Implementing Service Management Technologies
• Managing Change in Service Operations
• Challenges, Critical Success Factors and Risks
COURSE APPROACH
Participants will learn the principles and core elements along with the activities and technology & implementation considerations within the Service Operation stage of the Service Lifecycle. This lifecycle stage focuses on organizing and maintaining the day-to-day Service Operation. An interactive approach is used combining lecture, discussion and case study experience to prepare participants for the ITIL Intermediate Service Operation certification exam as well as providing valuable practical knowledge that can be rapidly applied in the workplace.
COURSE STUDENT MATERIAL
Students will receive an ITIL Service Operation classroom workbook containing all of the presentation materials, course notes, case study and sample exams.
CERTIFICATE
ITIL® Service Operation
REFERENCE MATERIALS
Core set of 5 ITIL books.
WHO SHOULD ATTEND
CIOs, CTOs, managers, supervisory staff, team leaders, designers, architects, planners, IT consultants, IT audit managers and IT security managers and ITSM trainers who require a detailed understanding of the ITIL Service Operation phase of the ITIL core Lifecycle and the affected processes, functions and activities and their application
PREREQUISITES
An ITIL Foundation certificate and preferably two years work experience in an IT Service Management environment.